Extending your home
At North London Loft Rooms we were building extensions to peoples homes long before Loft conversions became popular, and we have never stopped. We complete lots of complete projects where our customers are remodelling their home, converting the loft and extending it out. We can complete all these works so that the whole project is managed by one contractor.
Adding an extension to your home can enormously improve the quality of living in your home. Whereas we spend only about a third of our time in our bedrooms we can spend the majority of our interactive time in the rest of our house and garden. Many people find that many of our houses, built decades or even a century or more ago, are just not built for modern living and often have smaller rooms than a modern house would be built to. Thankfully there are also often solutions to this by utilising some of the space to the side or rear of the property that can allow you to then open spaces up and adding more light and energy into your home.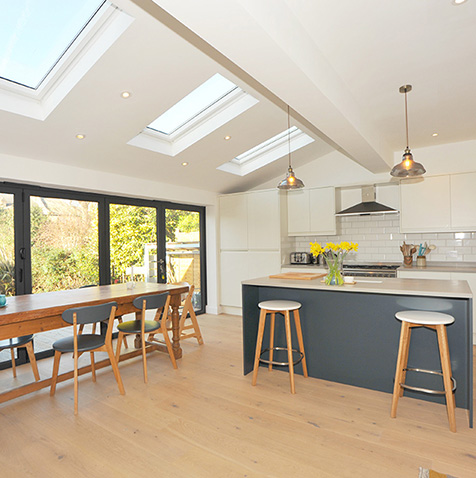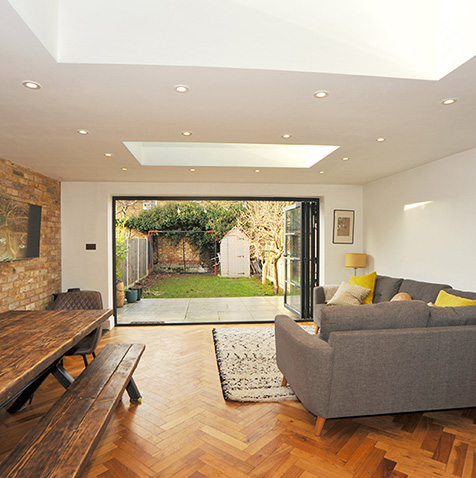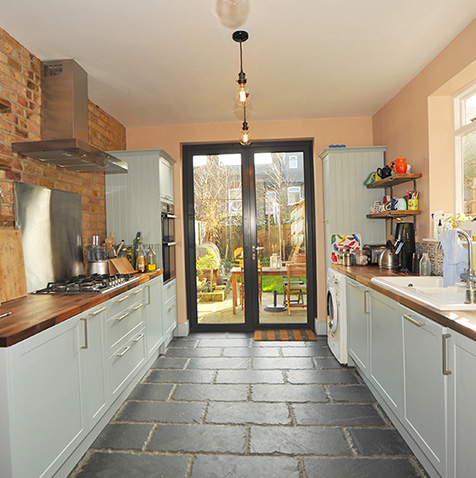 This also often means that the garden becomes a much more accessible and utilised part of the home by widening access and visibility between the inside and outside of the property. Many people also create a dining/kitchen space or second lounge area to bring together the different elements of living and create a more social space for families to enjoy together.
Our extensive experience in building within the Domestic market means that we are constantly gathering new information and ideas from our clients, market influencers and using our expertise to inject into your project. This happens from the initial meeting and subsequent concept drawings right up to the finishing touches.
We can advise and take you through local planning services if needed and help you to achieve something that not only enhances your home and its value but also enhances your life style. As one fairly recent customer (2019 ground floor extension) relayed to us in the spring of 2020 on a sunny day.
"Extension has really started to come into its own. Such a great job!"
That's our aim, that's what drives our passion for building quality extensions. Its all about improving peoples lives.
Therefore, if your looking to extend your home, we can provide a free quotation for your consideration, there is no hard sale as our work speaks for itself. Thank you for considering us.